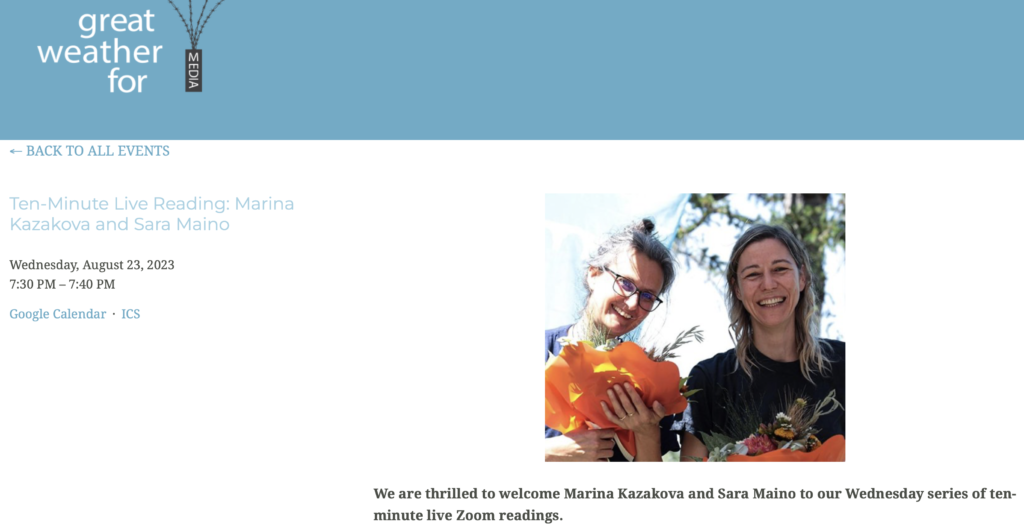 https://www.greatweatherformedia.com/upcoming-events/2023/8/23/ten-minute-live-reading
Ten-Minute Live Reading: Marina Kazakova and Sara Maino
Wednesday, August 23, 2023
7:30 PM  7:40 PM
We are thrilled to welcome Marina Kazakova and Sara Maino to our Wednesday series of ten-minute live Zoom readings.
Please note that we are taking a break from the Wednesday readings after August.
7:30 – 7:40 pm EST
Hosted by David Lawton
The reading will be streamed live to our facebook page and you may also register to watch directly on Zoom. Registration for Zoom viewing is available through Eventbrite. Please register before 7:15 pm on the day of the event.