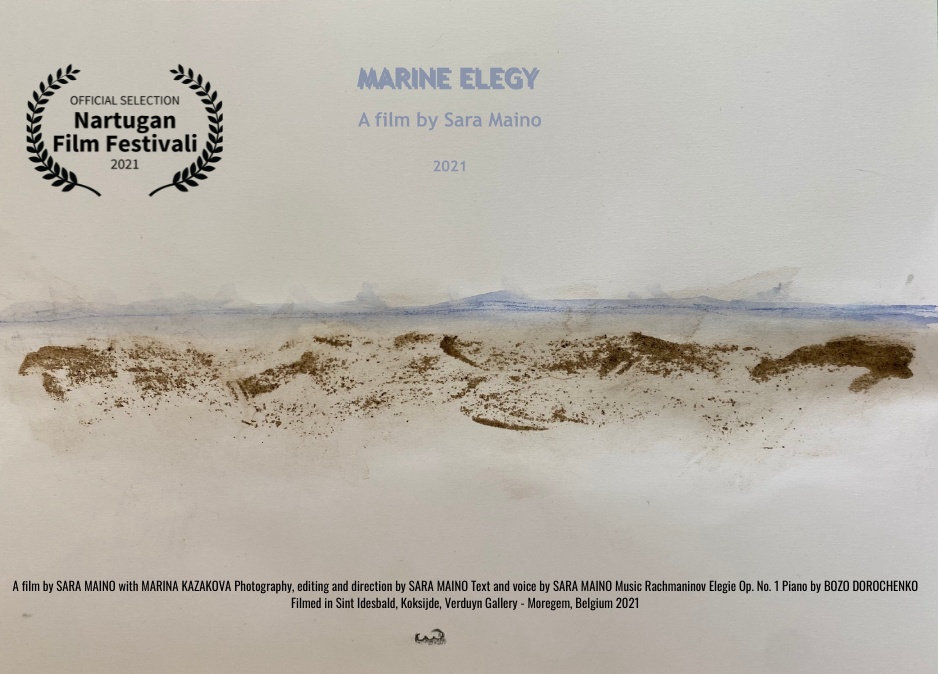 The film by Sara Maino "Marine Elegy" has been shortlisted for IINFF İstanbul International Nartugan Film Festival.
The film got through a selection of 2124 short films and will be screened in Istanbul on December 13-16 2021.
Istanbul International Nartugan Film Festival (IINFF) is a festival that welcomes all communities, old and new, that form the sun ritual cultures. Language and Social Identity are two of the most fundamental elements of this culture. With the help of cinema, the organisers desire to create a cultural unity between the people who speak the first Sun language Turkish and its dialects, and other languages.
The film is a farewell. A new beginning. A poetic journey. A woman walks the dog on a solitary beach on la Mer du Nord. Inspired by Maya Deren and Konrad Lorenz.