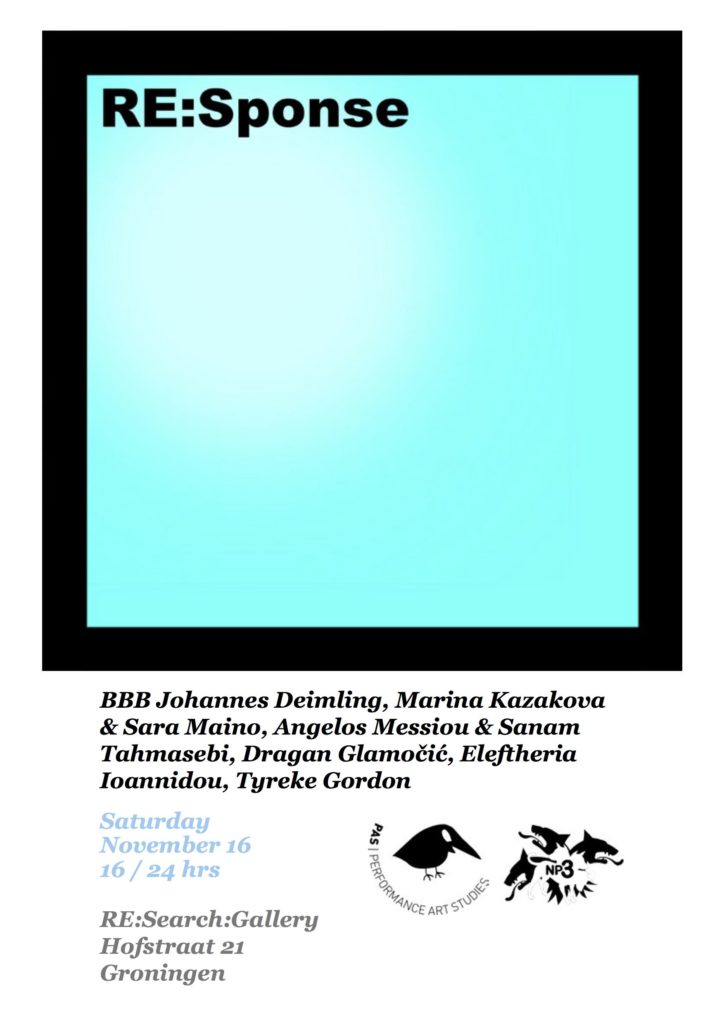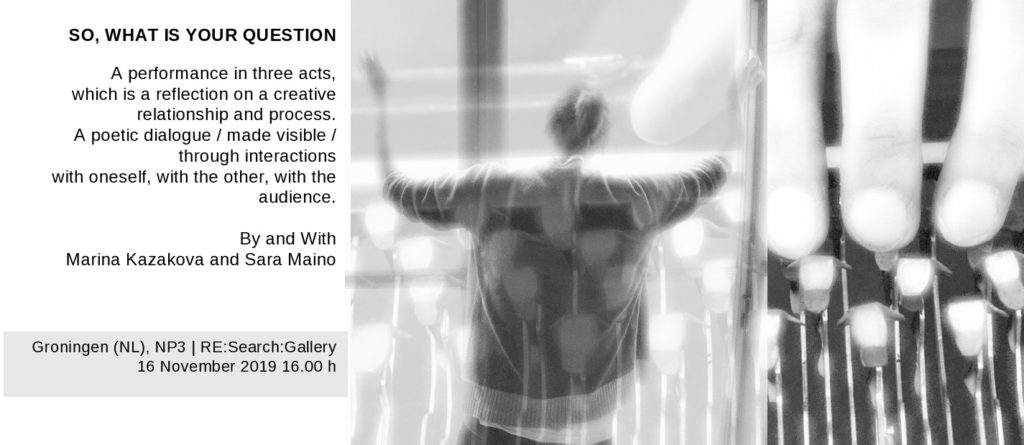 'So, What Is Your Question' is a 2019-formed collaboration between the two artists Sara Maino (Trento, Italy) and Marina Kazakova (Russia).
Sara Maino is multimedia artist, director (theatre, video, installations, poetry and research), Portobeseno project curator.
Marina Kazakova is a Belgium-based Russian-born poet-performer.
The point of departure of their artistic creation is the interplay of the two selves (two poets) as well as the interplay between the poet and the world. The duet reflects on the idea of a conversation as the core of a creative process, dialogic structure as the heart of our creative thinking, and also of building relationships.
In this live poetry act, the artists display their instant thoughts on their creative relationship and why it and how it has unfolded the way it has, they come to see that there is a point within ourselves when we turn inward or outward in response to what we experience.